In today's modern business world, every company needs specialized tools to perform their tasks quickly, easily, and reliably, regardless of the industry they operate in.
In a constantly evolving and fast-paced world driven by technology, the ability to manage your business, even from a mobile device or tablet, becomes increasingly critical.
At our company, we specialize in crafting these tools for you. Whether you require a tailored solution or a comprehensive integrated platform, we are here to assist. We have the expertise to create web applications exclusively for you, designed according to your unique needs and the operational requirements of your business, using the latest technologies and techniques.
Μπορούμε να δημιουργήσουμε διαδικτυακές εφαρμογές, αποκλειστικά για εσάς, που είναι βασισμένες αποκλειστικά στις δικές σας ανάγκες και στον τρόπο λειτουργίας της επιχείρησης σας, χρησιμοποιώντας τις πιο πρόσφατες τεχνολογίες και τεχνικές.
With our solutions, you can access your web applications from anywhere, using any device, giving you complete flexibility and control. For the first time, you can have digital tools that will enhance the operation of your business just the way you want them, addressing any specific need you have and adapting to the unique challenges of your market. Whether you need customized applications to manage your business or a comprehensive platform system, we are here to help you harness the full potential of digital entrepreneurship. Contact us to discuss your needs and develop the right solutions for you.
Every application begins with a thorough analysis of the needs and goals of the business. Understanding the market, users, and business objectives is crucial for success.
The process continues with an understanding of the technical requirements and specific features that the application must have. This aids in the creation of a functional and effective solution.
In the design phase, the plans and architecture of the application are created based on the analysis and understanding that have been gathered. The focus is on functionality and aesthetics.
A well-designed custom web application should be flexible, adapting to the evolving needs and requirements of the business. The ability to expand and adapt flexibly in the future is of paramount importance.
Businesses today need specialized, tailored tools more than ever to meet their evolving needs. At LETS, we design and develop custom applications that are tailored to your business, providing you with the following solutions: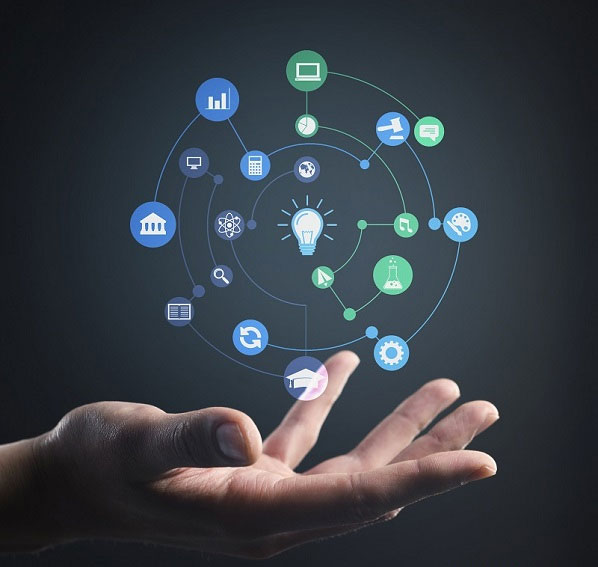 Administrative Support and Client Portfolio Management

Ideal for doctors, lawyers, notaries, and all types of service consultants, this tool helps you efficiently manage your clients.

It automates inventory management and product tracking, enhancing efficiency.

Effortlessly coordinate and monitor your suppliers, ensuring the smoothness of your supply chain.

Create and manage offers that align with your strategies, boosting sales.

Remote Order taking in restaurants, cafes, bars and all catering facilities

Efficiently organize and manage orders in restaurants, cafes, bars, and all dining establishments.

Customer Portfolio Management in Retail Stores

Enhances a customer-centric approach in all types of stores, salons, spas, and nail salons.

Dynamic Product Catalog Web Application

Facilitates salespeople in managing and showcasing your products.

Provides advanced reporting and analysis features to better understand your business.
At LETS Digital Growth Services, we recongnize that every business is unique. That's why all our applications are exclusively crafted by our team and tailored to your exact needs, ensuring a perfect fit with your business structure and culture.